Man's Best Friend - How to Photograph Your Dog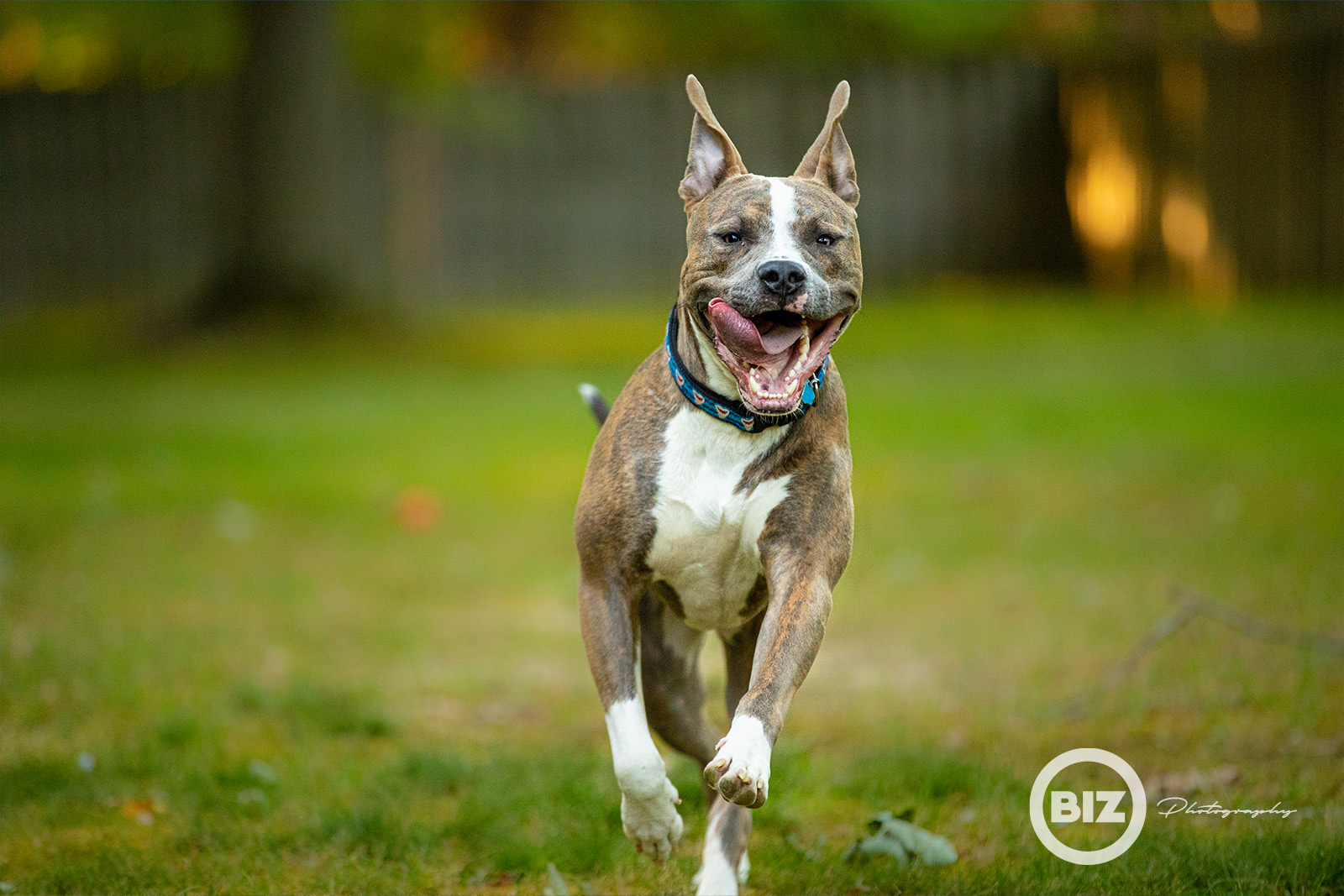 Dogs are not always the most willing participants when it comes to photography, so it is a good idea to try to perfect a few photographic techniques before attempting to photograph your beloved pooch. The three main areas to perfect are composition, focusing, and exposure, but learning these techniques may take a little time and patience. Some photographic techniques may be easier to perfect with the help of a friend or family member.
"Dogs can make challenging photography subjects, so it is important to learn how to get the best photos of your beloved pet. Getting your dog used to the camera early, enlisting some help while photographing, and using some great photographic techniques can help you build up a great portfolio of doggy memories. "
Be Prepared
Dogs are naturally curious creatures and will probably want to thoroughly inspect the camera as soon as they see it being pointed in their direction. Therefore, it is a good idea to get your camera set up before you put your dog in the frame to save time and make the whole process easier.
Offer a Distraction
It is an excellent idea to offer your dog a distraction, such as a chew or a toy, before attempting to take any photographs of them. Hopefully, keeping your pet occupied will give you enough time to press the shutter at precisely the right moment before your dog begins to get bored.
Keep Focused
When taking photographs of your dog, it is essential to focus on their eyes and take their nose's size into account. If you don't consider the size of your pet's nose, you may find that the tip of it ends up looking out of focus. Try using a wider aperture or take photographs when your dog's nose is turned to one side to avoid any focusing issues.
Enlist Some Help
Consider enlisting the help of a friend or relative to keep your dog focused on something while you are trying to photograph them. Keeping your dog entertained will hopefully enable you to get some great shots. However, try to keep the person out of the frame so that the photos look as natural as possible.
Consider Exposure
Your dog's coat color could present you with one or two exposure issues - a white coat could end up looking dull, and a black coat could end up looking grey. The exposure will need to be adjusted accordingly.
Check Your Background
When taking photographs, many people find it difficult to focus on their main subject and check on what is going on in the background. This oversight can cause things like trees, signs, and poles to look as if they are growing out of someone's head! It would help if you also remembered to opt for neutral backgrounds that are not too bright.
Action shots
Shots of your dog in action can look stunning if you manage to capture them at precisely the right time. To create a sense of action, try using the fastest shutter speed possible on your camera (with the flash, if necessary) while you have a go at panning your dog as it moves around. You can also practice using the flash to freeze your dog while it moves through the frame. Another thing to try is to get your dog to jump in the air and catch something while you follow their movements. Aim to fire the shutter once your dog's feet have left the ground to get an incredible action shot.
Using The Flash
The flash is an integral part of photography, but it can sometimes cause issues with your photographs. A change of eye color is a common issue experienced by using the flash, and your dog's eyes could end up looking green. Photoshop is an excellent application to have for fixing this annoying issue.
Dogs love to explore and chase things and are often easily distracted, so they can make challenging photography subjects that will require plenty of patience and understanding. It is best to start photographing your dog from an early age to get used to being in front of the camera and helping them learn to treat the object with less interest. Hopefully, you will eventually learn how to take great photographs of your dog that can be treasured forever!
---
www.bizphotography.com
In need of photography services, or looking to take your current photos and create albums, wall decor, prints or even need specialized digital design services? Let's Talk!

E-mail: moc.yhpargotohpzib@pans
Call Direct: 1-216-228-7169