How To Take Instagram-Worthy Food Pics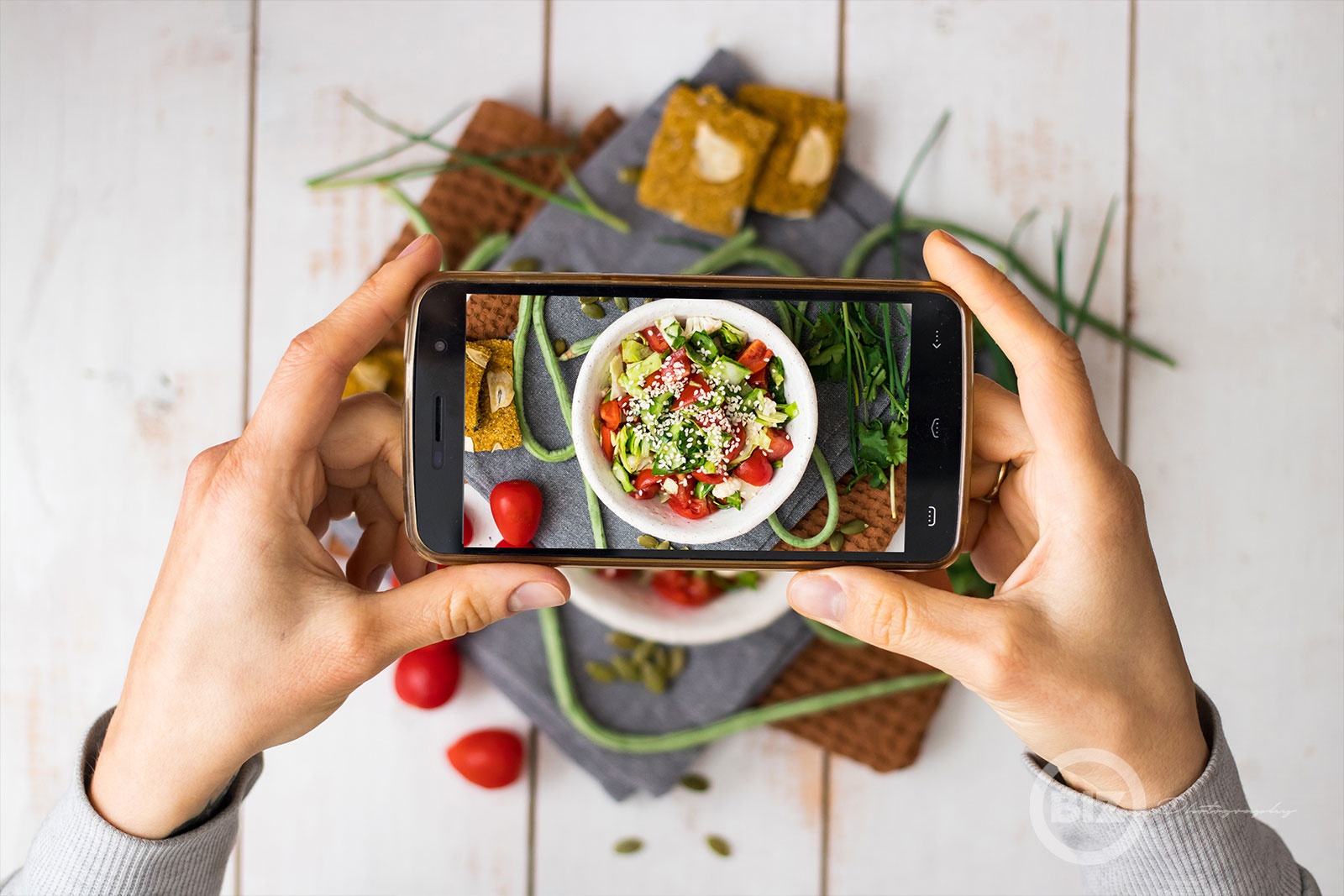 " Anyone can take a food photo, but, if you want these photos to really stand out, you do need to pay some attention to your technique."
Food photography is always popular on Instagram, but taking quality food photos can actually be much harder than you would imagine. From lighting to framing to styling, here are a few tips on how to take the very best food pictures to showcase on your social media.
Focus On The Food
While this may seem obvious, there are so many blurry, unfocused food photos out there, and you definitely do not want yours to be one of those. Focus your camera on the center of the food dish, or on its most enticing detail, and make sure that you are able to really hold it still, rather than shaking.
Natural Lighting
The flash on your phone will never really be able to accentuate your food in the best way possible, whereas natural lighting always will. Whether you have baked an incredible cake, or are photographing your meal at a restaurant, always try to do this near a big, bright window, to allow the natural lighting to illuminate your food. If the light from the window is too strong, you can always hang a light curtain over this to filter it.
Consider The Backdrop
The backdrop to your food photos can make or break your final picture, so make sure that you pay a bit of attention to this. From moving away menus and cutlery to hiding away any other electronic devices, make sure that your food is able to take center stage in your pictures.
Angles
The angles at which you photograph your food from makes a considerable difference to the final outcome. Many dishes look best when photographed from above, so you may need to stand on a chair, or even place your plate on the floor, while others work better when photographed from the side.
A DSLR Camera
Many of the food photos that you see on Instagram have been taken with a DSLR camera, rather than a smartphone. The reason for this is the massive amount of control that you can have over your photos with a dedicated camera, so consider using one if you want to elevate your technique.
Add a Splash of Oil or Water
Although this does depend on the exact dish that you are photographing, adding a little sprinkle of oil or water can help your pictures to shine. By adding this extra glistening appeal to your dish, it will prevent the food from looking too flat and will give it a delicious sparkle.
Photo Editing
Once you have taken your food photos, you should spend a bit of time editing them, rather than uploading them straight away. There are many free apps that you can download to help you with this, and these will do everything from adjusting the brightness to the saturation and can make your images pop so much more.
Anyone can take a food photo, but, if you want these photos to really stand out, you do need to pay some attention to your technique. From the lighting, you use to the angles you photograph from to the editing that you do afterward, all of these tips will really help when it comes to making your images Instagram-worthy.
---
www.bizphotography.com
In need of photography services, or looking to take your current photos and create albums, wall decor, prints or even need specialized digital design services? Let's Talk!

E-mail: moc.yhpargotohpzib@pans
Call Direct: 1-216-228-7169