Five Tips for Real Estate Photography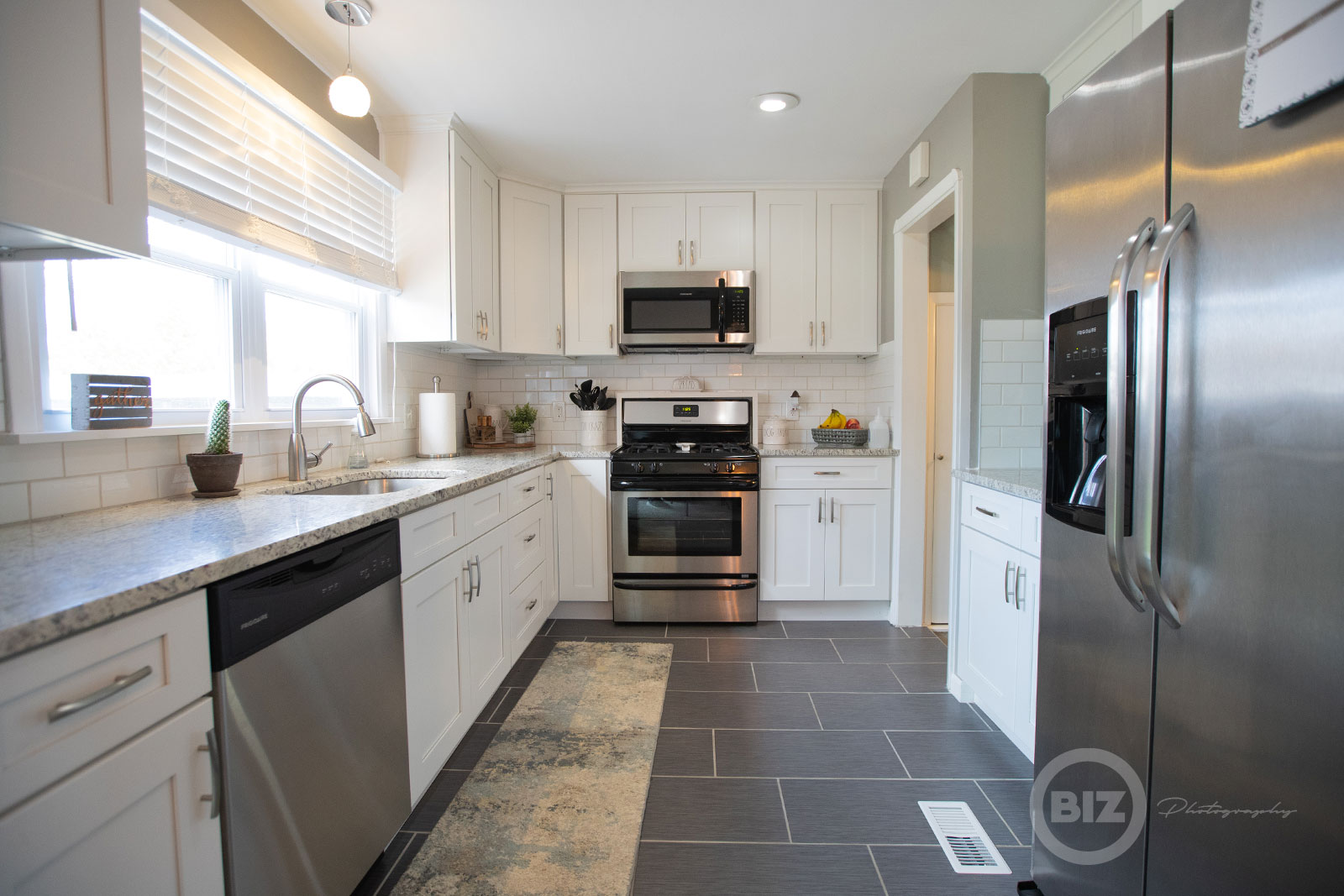 Everyone takes pictures of their home. But there is a big difference between taking snapshots of your new kitchen and producing real estate photography. This article will tell you how to go from just taking pictures of a house to being a real estate photographer.
"Real estate photography is a specialty that is harder than most people think. Just taking snapshots of a house is not the same thing as being a real estate photographer."
Shoot Wide
You may think you have a wide-angle lens for your camera. That is until you try to shoot the inside of a room. You will find that there is wide and there is wide enough. This doesn't mean you need a fish-eye lens, but you do need to shoot wide enough to take in enough of a room to give it a sense of scale and size. You need to be somewhere in the 15-24mm range to capture interior spaces effectively.
Use All Available Light
Real estate interiors should come across as light and airy. No matter how well decorated and designed a room is, if it looks like a cave, it isn't going to sell. Open all draperies and blinds. Turn on all interior lights. Use strobes if necessary, but only if you know what you are doing. Controlling the light in interior spaces can be tricky. If you include a window with a nice exterior view, you will have to figure out a way to incorporate that view in your shot. Either meter for the exterior and provide fill light for the interior, or take two shots and include the window in post-processing.
Use a Tripod
Unless you completely fill the interior space with light from strobes, you are not going to have enough light to hand-hold your camera. Nor should you. Using a tripod will allow you to use more natural available light, while still giving you an aperture to allow the most depth of field. Besides, using a tripod, especially in conjunction with live-view, will allow you to fine-tune the exact angle of the shot. Finally, if you need to shoot HDR to include an exterior view, or create a pano for a wide-angle, a tripod is a must.
Include the Details
You want to get several wide-angle views of each room to make sure everything is included, and you are showing the space in its best light. But capturing a few details will give the shots some personality and a feeling of being home. Find one small aspect or area in each room to focus on and bring some life into your portfolio.
Don't Forget the Exterior
Most of your work on real estate photography will be done inside the home. But you need at least one broad, sweeping shot of the exterior. The trick to this will be catching the house on the right day. Blue skies and white puffy clouds are great, but not if you end up with harsh light and dark shadows. If the home is always back-lit or a sunny day is not flattering, you will need to sacrifice the sky for subtle lighting.
Like most forms of photography, real estate photography is a specialized niche. But with knowledge and experience, you can create some great real estate images.
---
www.bizphotography.com
In need of photography services, or looking to take your current photos and create albums, wall decor, prints or even need specialized digital design services? Let's Talk!

E-mail: moc.yhpargotohpzib@pans
Call Direct: 1-216-228-7169