Finding the Perfect Outdoor Photography Locations in Cleveland, Ohio and Beyond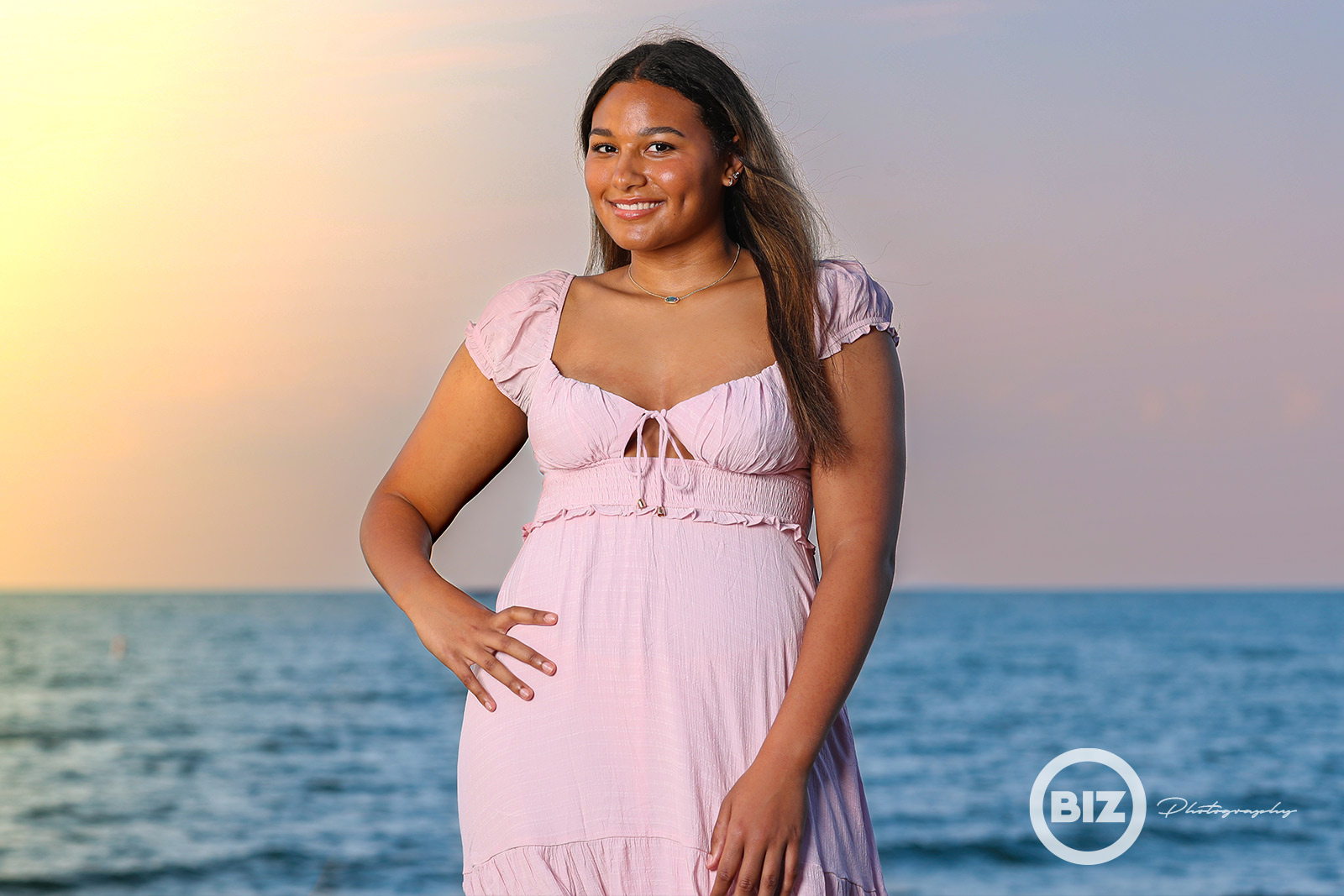 For photographers in the Cleveland, Ohio area, capturing stunning outdoor photos is a joy. With its diverse landscapes, from lakeshores to cityscapes, and a variety of unique settings, there's no shortage of captivating outdoor locations for portrait photos, family portraits, and high school senior photos. In this guide, we'll explore the most popular and picturesque outdoor photography locations within a 60-mile radius of Cleveland, helping photographers and clients discover the perfect backdrop for their next photo shoot.
The Beauty of Cleveland Metroparks
Rocky River Reservation: Address: Rocky River Dr, Cleveland, OH 44116
Rocky River Reservation is an outdoor photography paradise, offering diverse settings including forested trails, the meandering Rocky River, and charming stone bridges. The lush greenery and changing seasons provide a picturesque backdrop for nature-inspired photos.
Squire's Castle: Address: 2536 River Rd, Willoughby Hills, OH 44094
Nestled in North Chagrin Reservation, Squire's Castle is an iconic stone castle ruin. The blend of historical architecture and scenic woodlands makes it an enchanting location for both senior and family portraits.
Huntington Reservation: Address: 28649 Lake Rd, Bay Village, OH 44140
Huntington Reservation, along the Lake Erie shoreline, includes Huntington Beach and its signature red lighthouse. The beach offers stunning sunsets and a coastal atmosphere, creating a relaxed and captivating setting for outdoor photos.
Lakeside Bliss: Lake Erie Shoreline
Edgewater Park: Address: 6500 Cleveland Memorial Shoreway, Cleveland, OH 44102
Edgewater Park provides a unique blend of cityscape and nature with Lake Erie's shores and sandy beaches, making it perfect for family and portrait sessions. The park features impressive views of the Cleveland skyline and serene lakeside surroundings.
Mentor Headlands Beach State Park: Address: 9601 Headlands Rd, Mentor, OH 44060
As Ohio's longest natural beach, Headlands Beach State Park is a dream location for wide-angle senior portraits and family photos. The vast shoreline, the beauty of Lake Erie, and the endless sky create a picturesque setting for outdoor photography.
Fairport Harbor Lakefront Park: Address: 301 Huntington Beach Dr, Fairport Harbor, OH 44077
Fairport Harbor Lakefront Park, with its charming harbor town atmosphere, features a lighthouse and picturesque beach. It's a tranquil location for capturing beautiful family photos and the serene beauty of Lake Erie.
Geneva-on-the-Lake: Address: 5536 Lake Rd E, Geneva, OH 44041
This vintage resort town provides a unique and nostalgic backdrop for family and senior portraits. With its old-school charm, amusement parks, and lakefront views, it's an ideal spot for capturing moments of joy.
Mentor Lagoons Nature Preserve: Address: 8365 Harbor Dr, Mentor, OH 44060
Mentor Lagoons Nature Preserve offers a diverse range of natural settings, from forests to wetlands, providing a tranquil and nature-inspired setting for outdoor photography. The preserve's unique ecosystems make it an excellent choice for nature enthusiasts.
The Solstice Steps at Lakewood Park: Address: 14532 Lake Ave, Lakewood, OH 44107
The Solstice Steps at Lakewood Park offer a contemporary architectural backdrop with Lake Erie's beautiful horizon. It's perfect for artistic outdoor photos, adding a modern touch to your portraits.
Urban Elegance: The Heart of Cleveland
Downtown Cleveland and the Flats: Address: Downtown Cleveland, OH
Downtown Cleveland offers a dynamic urban landscape with several fantastic outdoor photography locations:
The Rock and Roll Hall of Fame: This iconic institution offers a unique backdrop for music-themed portraits, and its striking architecture is a photographer's dream.
Great Lakes Science Center: Ideal for science and technology enthusiasts, the Science Center provides a futuristic setting with stunning views of Lake Erie.
East 4th Street: This vibrant, pedestrian-only street is lined with restaurants, boutiques, and art installations, making it a great choice for urban family and senior portraits.
Public Square: With its wide-open spaces, fountains, and cityscape views, Public Square is perfect for capturing the essence of downtown Cleveland.
The Flats: The revitalized Flats area along the Cuyahoga River offers a unique blend of industrial charm and modern developments, making it an excellent location for creative and contemporary outdoor photos.
The Arcade: This historic shopping and dining arcade, with its stunning architectural details, adds another layer of elegance to your urban photos, making it a must-visit location for photographers in downtown Cleveland.
Scenic Beauty in Olmsted Falls, Ohio
Olmsted Falls, Ohio, is a hidden gem known for its picturesque settings, making it a fantastic destination for outdoor photography. This charming village offers a blend of natural beauty, historical charm, and cultural richness, providing numerous opportunities for capturing captivating photos. Here are some of the best locations in Olmsted Falls:
Olmsted Falls Village Park: Address: Main St, Olmsted Falls, OH 44138
Olmsted Falls Village Park is the heart of the community and offers an array of scenic backdrops, from picturesque gazebos to tranquil ponds and serene green spaces. The park is ideal for family portraits and candid shots against a natural and vibrant setting.
Grand Pacific Junction: Address: 8082 Columbia Rd, Olmsted Falls, OH 44138
Grand Pacific Junction is a historic district featuring quaint shops, Victorian architecture, and charming streets. This location provides a unique, small-town atmosphere, perfect for capturing nostalgic and timeless portraits.
Plum Creek Park: Address: 2390 Plum Creek Pkwy, Brunswick, OH 44212
Located just a short drive from Olmsted Falls, Plum Creek Park boasts lush forests, walking trails, and a winding creek. It offers a natural and peaceful setting, excellent for outdoor photos that emphasize the beauty of the Ohio landscape.
David Fortier Park: Address: 26380 Cook Rd, Olmsted Township, OH 44138
David Fortier Park, with its picturesque green spaces, playgrounds, and walking paths, is an ideal location for family and children's outdoor portraits. The park's natural beauty and recreational amenities offer a charming setting for capturing memorable moments.
Olmsted Falls is a treasure trove of scenic beauty, and these locations provide diverse settings for outdoor photography, catering to a range of tastes and styles. Photographers and clients will find plenty of inspiration in this charming village.
---
www.bizphotography.com
In need of photography services, or looking to take your current photos and create albums, wall decor, prints or even need specialized digital design services? Let's Talk!

E-mail: moc.yhpargotohpzib@pans
Call Direct: 1-216-228-7169