12 Tips For Hiring a Wedding Photographer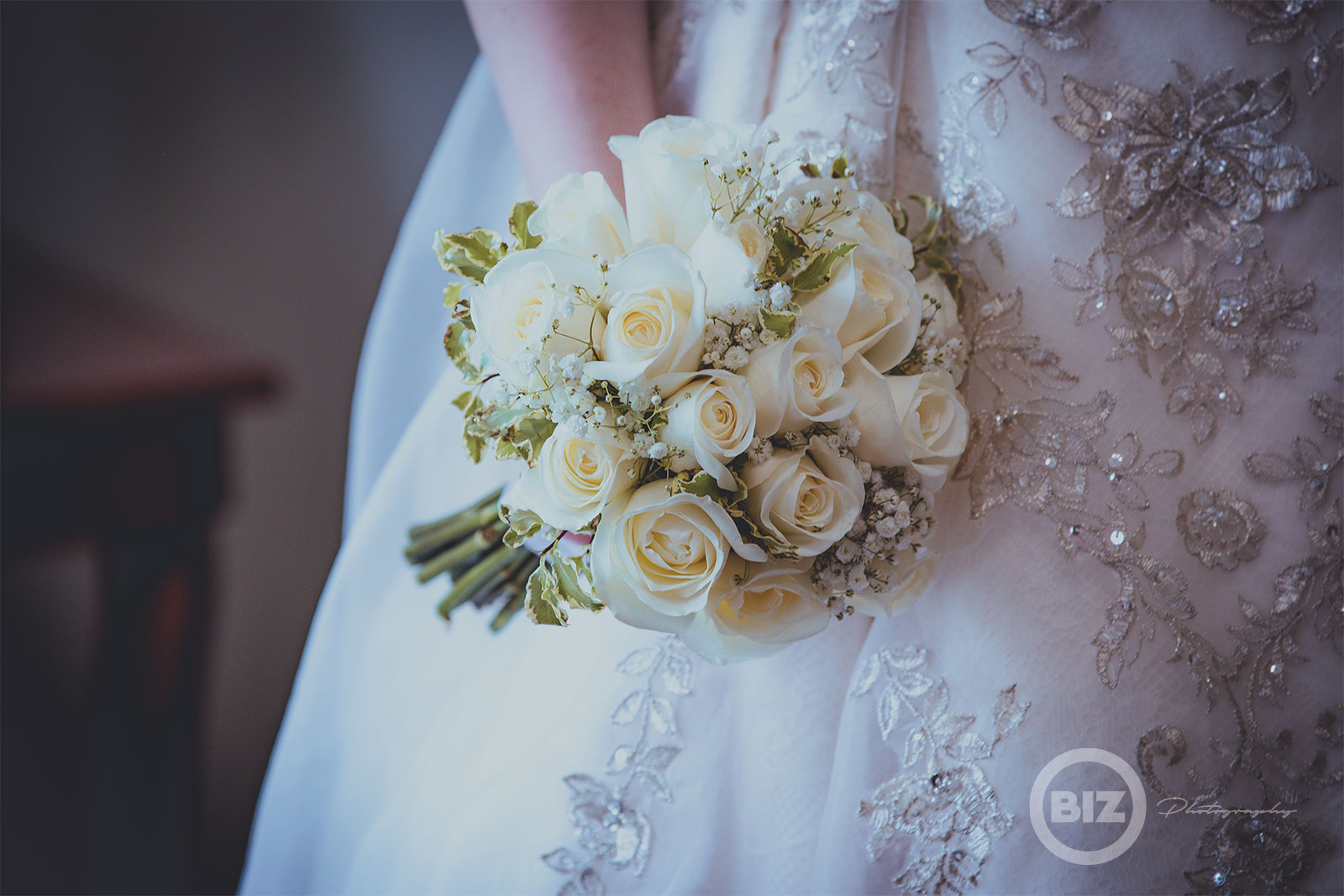 Savor every moment of your beautiful wedding day, but know that it goes by so quickly. Plan ahead to capture the special memories of the day by hiring a wedding photographer. For many couples, this is one of the most important parts of wedding planning because the right photographer can help them treasure the wedding for the rest of their lives. That's a big task, so here are some tips on how to find a wedding photographer.
Establish Priorities
Before you begin to search for photographers, sit down with your fiancé and talk about your wedding photography priorities. Are photographs a top priority? Do you just want to capture some special moments throughout the day but don't care whether your pictures are wedding blog worthy? What you're looking for and how high photos are on your priority list make a big difference in the photographer you choose.
"Gone are the days when all wedding photographers shot in the same traditional style."
Create a Budget
You don't need to set a number in stone, but decide together roughly how much you can afford to spend on photography. Take a quick look at what photographers in your area charge to give yourself an idea of what to expect, then create a rough budget. This will help you narrow down your options and avoid wasting time interviewing photographers that are out of your price range.
Choose a Style
Gone are the days when all wedding photographers shot in the same traditional style. Couples now have more choices when it comes to the look and feel of wedding pictures. Take time to browse wedding photographs and notice what style stands out to you and your fiancé. Here are some common photographic styles:

• Documentary - Also known as photojournalism, the documentary style focuses on capturing the day as it unfolds through spontaneous, candid photos. Don't expect to see people looking at the camera with this style.

• Portraiture - The traditional style that emphases classic portraits. This includes posed shots ranging from traditional, like the wedding party standing as a group, to more dramatic and artistic, like the couple holding hands as they walk down a dirt road.

• Fine art - This style gives the photographer greater artistic license to go for shots that are dramatic and gorgeous. Common elements often include film grain, motion, a blurred background, and black and white shots.

• Edgy and bold - Even more dramatic than fine art photography, an edgy and bold style uses tilted angles and unconventional framing for dramatic effect.

Photographers may shoot in a mix of styles, but if there's a style you love then look for a photographer who specializes in that. Also, if you want something more creative and artistic but still want portraits, check if the photographer does both or if you need to hire a separate photographer for a portrait session.
Research Photographers
Start by asking recently married couples that you know for wedding photographer recommendations. Read reviews online and check out feedback from previous clients. Look at photography websites to view images of their work and get a feel for their style. You can also check to make sure their services fit in your budget range.
Manage Expectations
Remember that it's impossible to recreate photographs from another wedding, even with the same photographer. Different venues, time of year, lighting, and details produce different results. If you love the look of natural light, you'll probably love the work of photographers who specialize in shooting with natural lighting. But if you're planning an indoor wedding in the middle of winter, don't expect the same results.
Interview Wedding Photographers
Once you have a short list of potential photographers, contact them to set up face-to-face interviews. Talk with them about your venue, expectations, wedding style, and any questions you have. This is the time for both you and the photographer to look for a good fit in terms of expectations and personalities.
Ask to See Full Albums
Remember that the shots provided on websites or in a highlights album are some of their best work. This is reasonable but doesn't help you make a good decision between a couple of photographers that you like. To give you a more rounded impression, ask to view a few full albums from weddings that they shot. Try to view a wedding that is as similar as possible to your planned setting because you want to know how the photographer handles that type of setting and lighting. Review the albums critically, watching for overall quality and details that are important to you.
Consider a Shot List
Some wedding photographers enjoy working with a shot list while others don't. Find out whether the people you're considering will work with one. Photographers often won't work with a shot list because they find it restricting or feel like they're being micromanaged; they want the couple to trust them to do their job and capture the day. If a shot list is important to you, then find a photographer who likes to work with them. Otherwise, talk with your photographer about your expectations and mention any special photographs that are particularly meaningful.
Get a Feel for Personalities
The photographer is part of the wedding day, so it's important that you get along well. You don't need to be friends, but your personalities should mesh well and you should feel comfortable with them. This makes a big difference in how your pictures end up looking.
Confirm the Shooters
Large photography firms often have more than one photographer, so if you meet with someone and view their work, make sure they are the one who will actually shoot your wedding. Also, find out how many photographers you can expect on the wedding day. Some firms send two photographers or a photographer and an assistant; some photographers prefer to work alone. Having a second shooter gives you greater coverage, but also is more expensive.
Compare Packages
It's difficult to compare photography packages because they often include different things and reflect other factors, like how much experience the photographer has. This is another reason it's important to think about your priorities early on. Make sure anything that's important to you is part of the packages. Look at what the standard package includes and how much they charge for extras, then try to find a package that best fits with your needs and wants for the day.
Get a Contract
Make sure the wedding photographer you choose offers a written contract and review it carefully before signing. The contract should include all the important details, such as:

• When the photographer will arrive and leave
• When you can expect your photographs
• How you'll receive your pictures
• Any printing that's included
• Who owns the rights to the photos
• Retouching options
• What happens in an emergency

Choosing a wedding photographer is a big task, but it need not feel overwhelming. Use these tips to help you find the right photographer for your wedding. In the end, remember that the most important thing is having pictures that remind you of the beauty and joy of your special day, and that's not difficult to find in a wedding photographer.
---
www.bizphotography.com
In need of photography services, or looking to take your current photos and create albums, wall decor, prints or even need specialized digital design services? Let's Talk!

E-mail: moc.yhpargotohpzib@pans
Call Direct: 1-216-228-7169